Loom Solar Panel 50 watt - 12 volt Mono Perc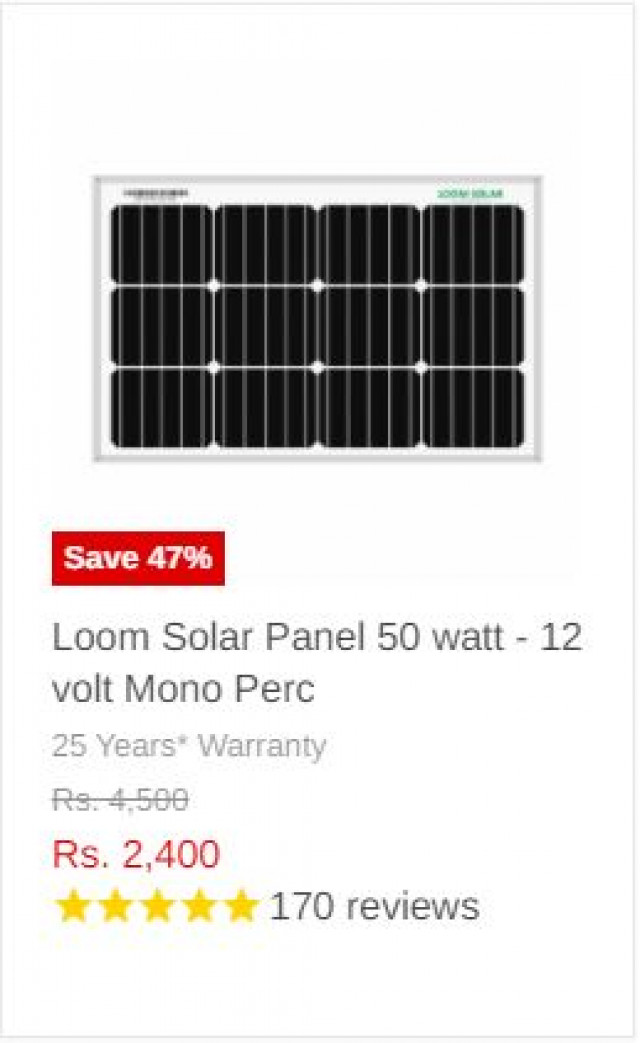 Product Summary
Loom Solar 50 watt mono panels are made of A grade mono perk cells and ultra cleared tempered glasses that does not break easily and gives 22% higher efficiency even in low light and cloudy weather. Loom solar is only company in india that makes mono panels using perk cells in 12 volt design. The additional feature includes 4 busbars, 36 cells and 25 years performance warranty. IP 67 rated junction box is given with MC4 compatible cable connector for higher module efficiency.
To know more about this product, visit the link : https://bit.ly/3pFyjOA
Visit our site for more details on >> Solar Panels << : https://bit.ly/3clpAeH
For more information of every items please visit our site : https://bit.ly/3zjFbFM
We are there to help you!
---
Location
Country: India
State: Tamil Nadu
City: Chennai
Address: Poonamallee High Rd, Periyamet, Chennai, Tamil Nadu 600003
Postal Code: not available
Coordinates: 13.0807111,80.2666408